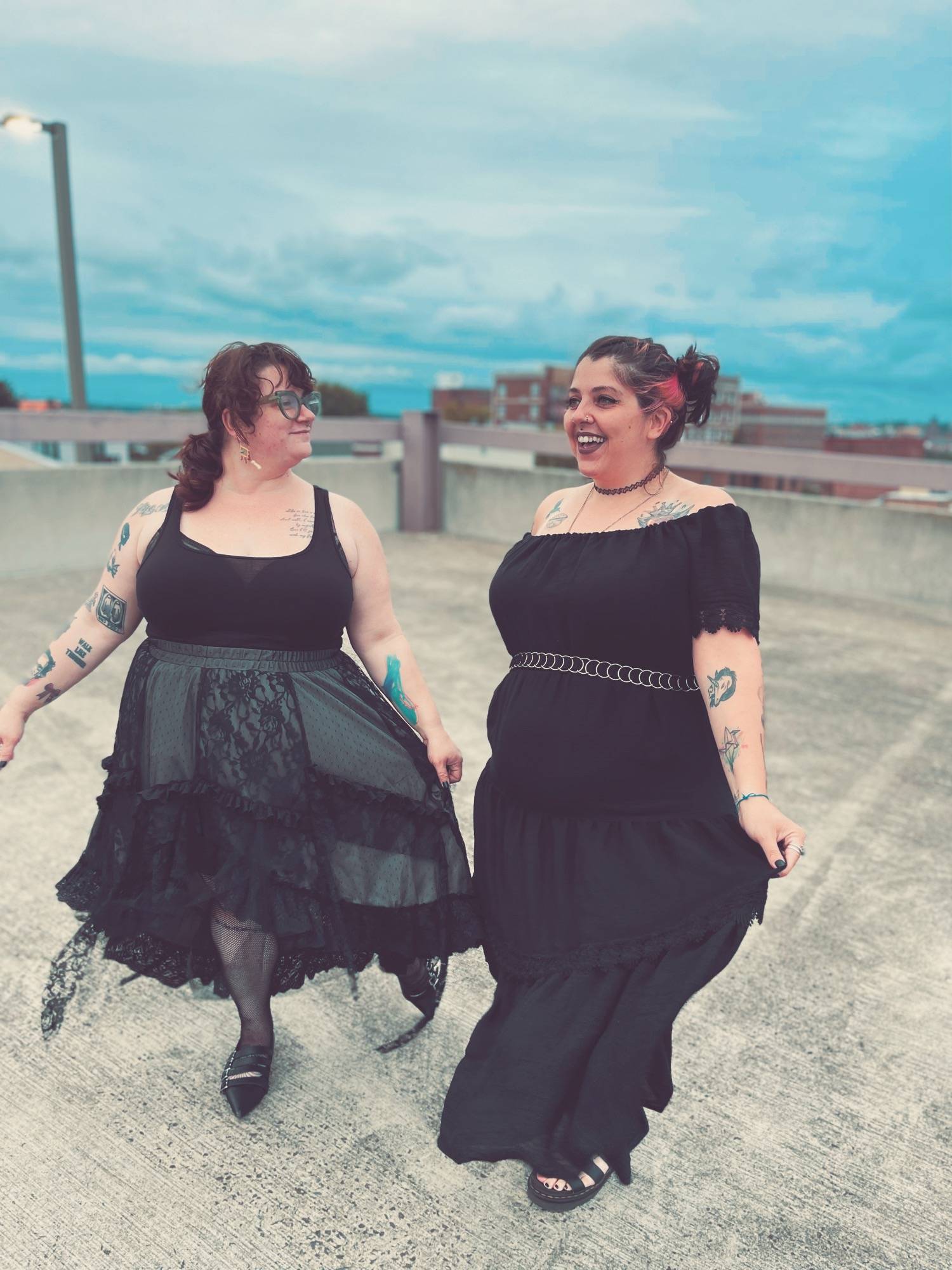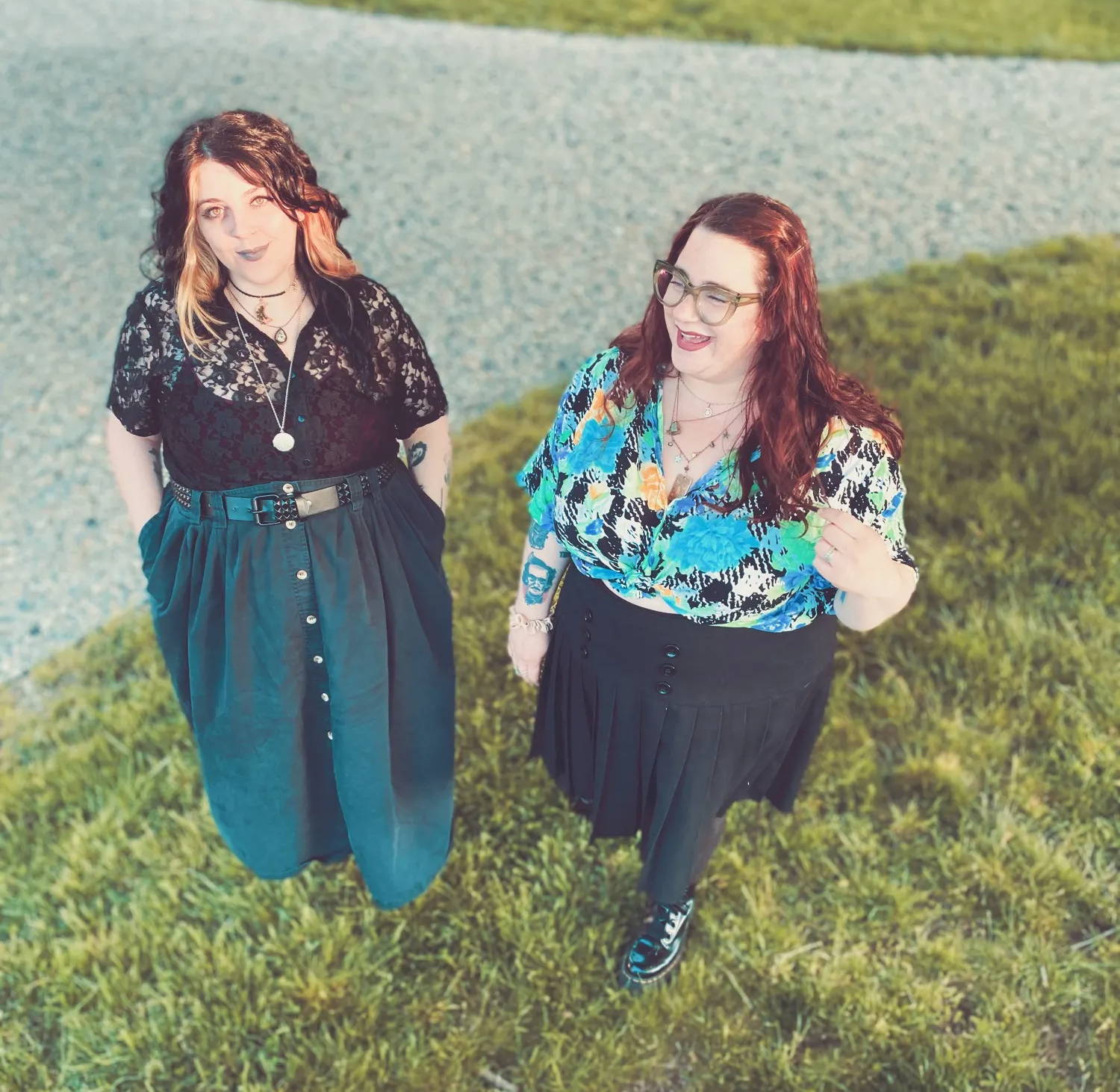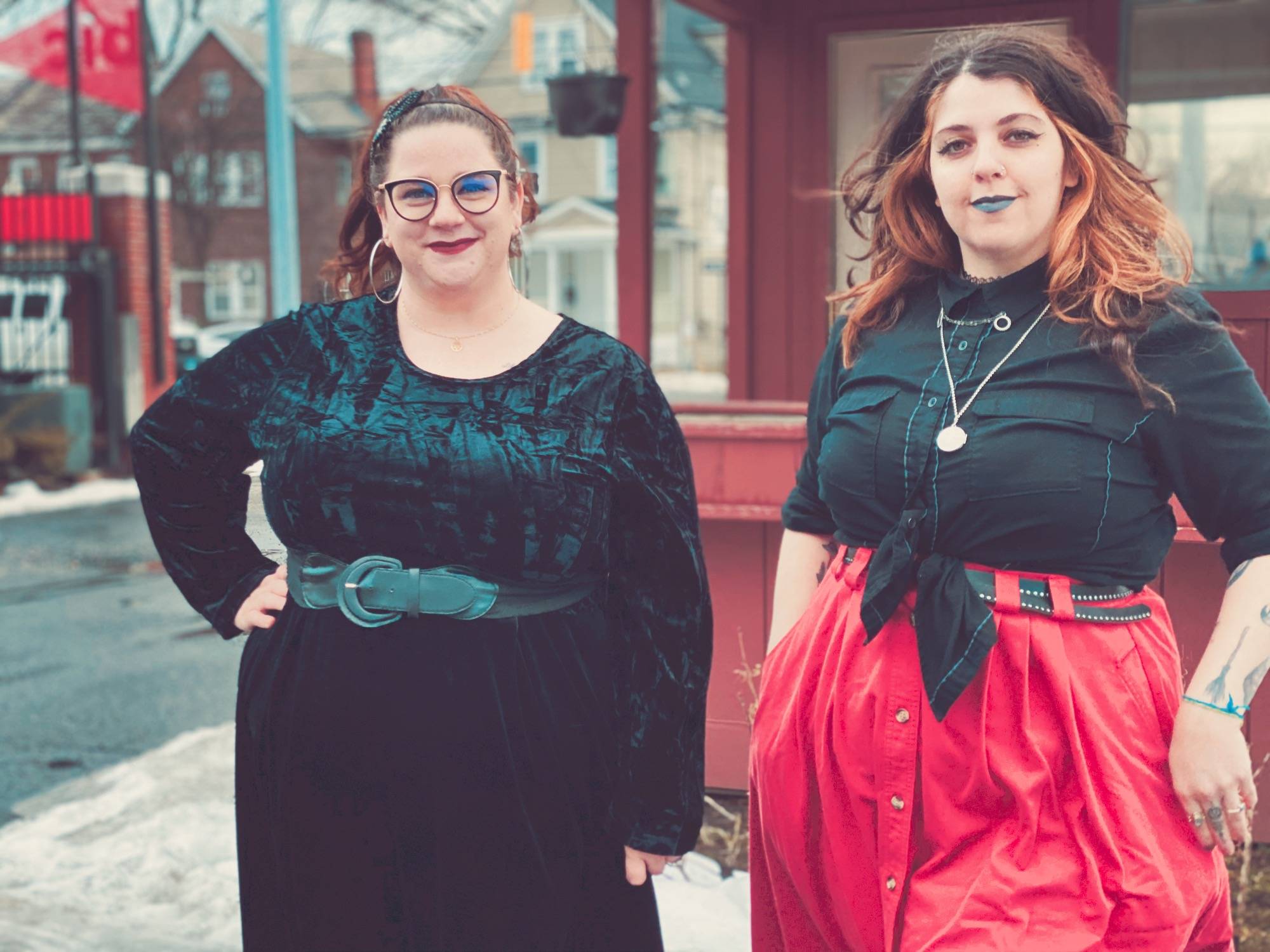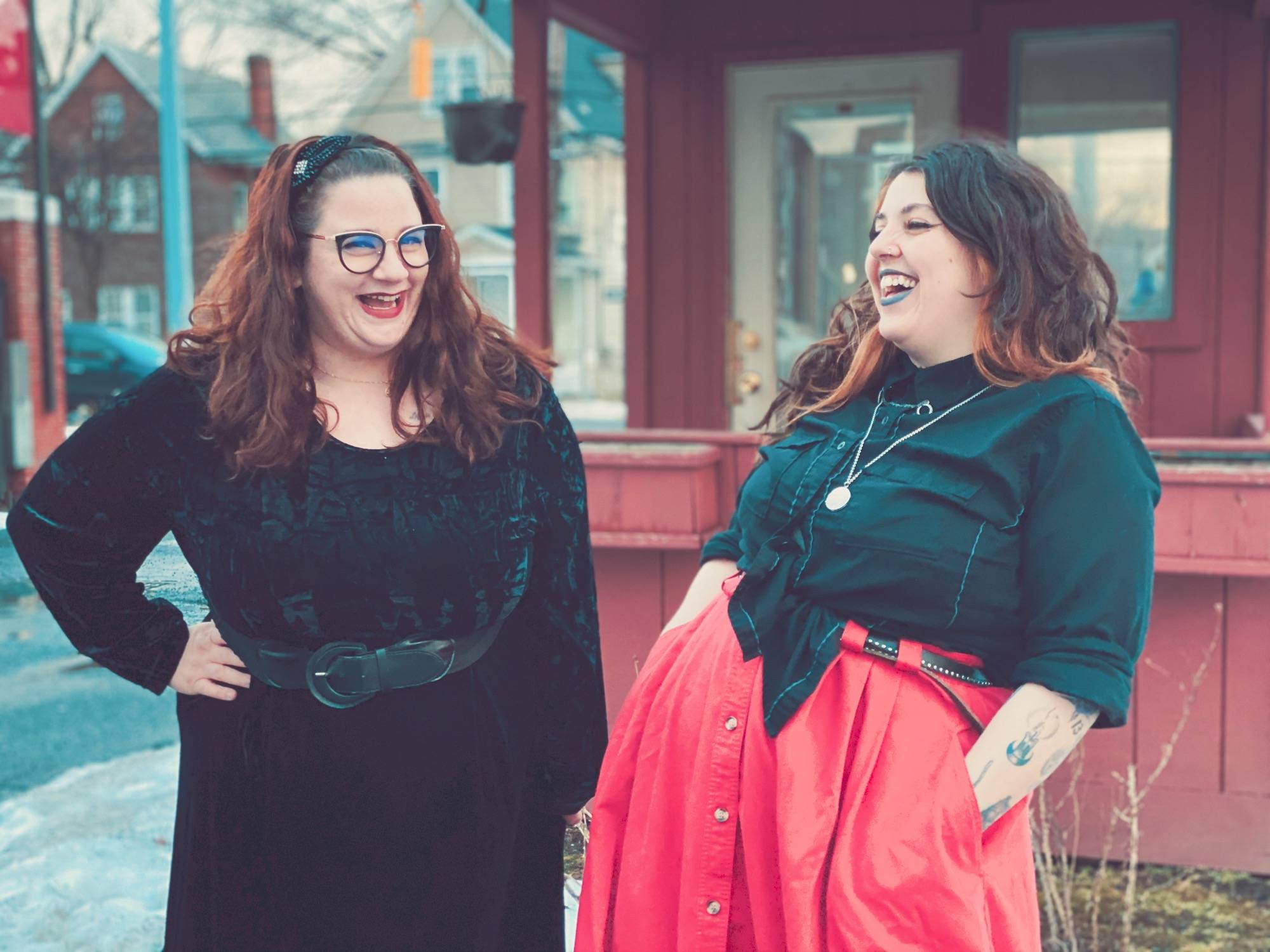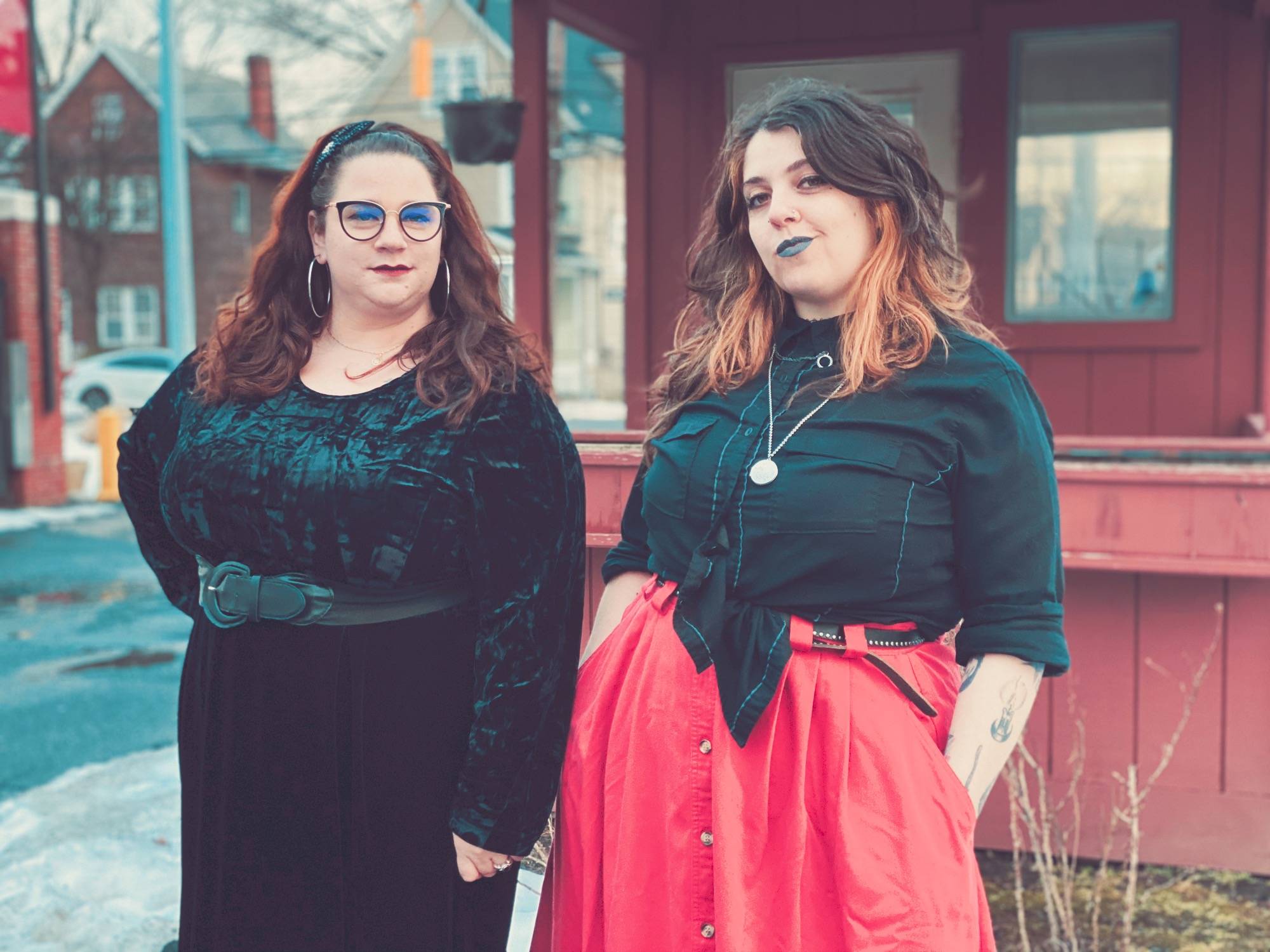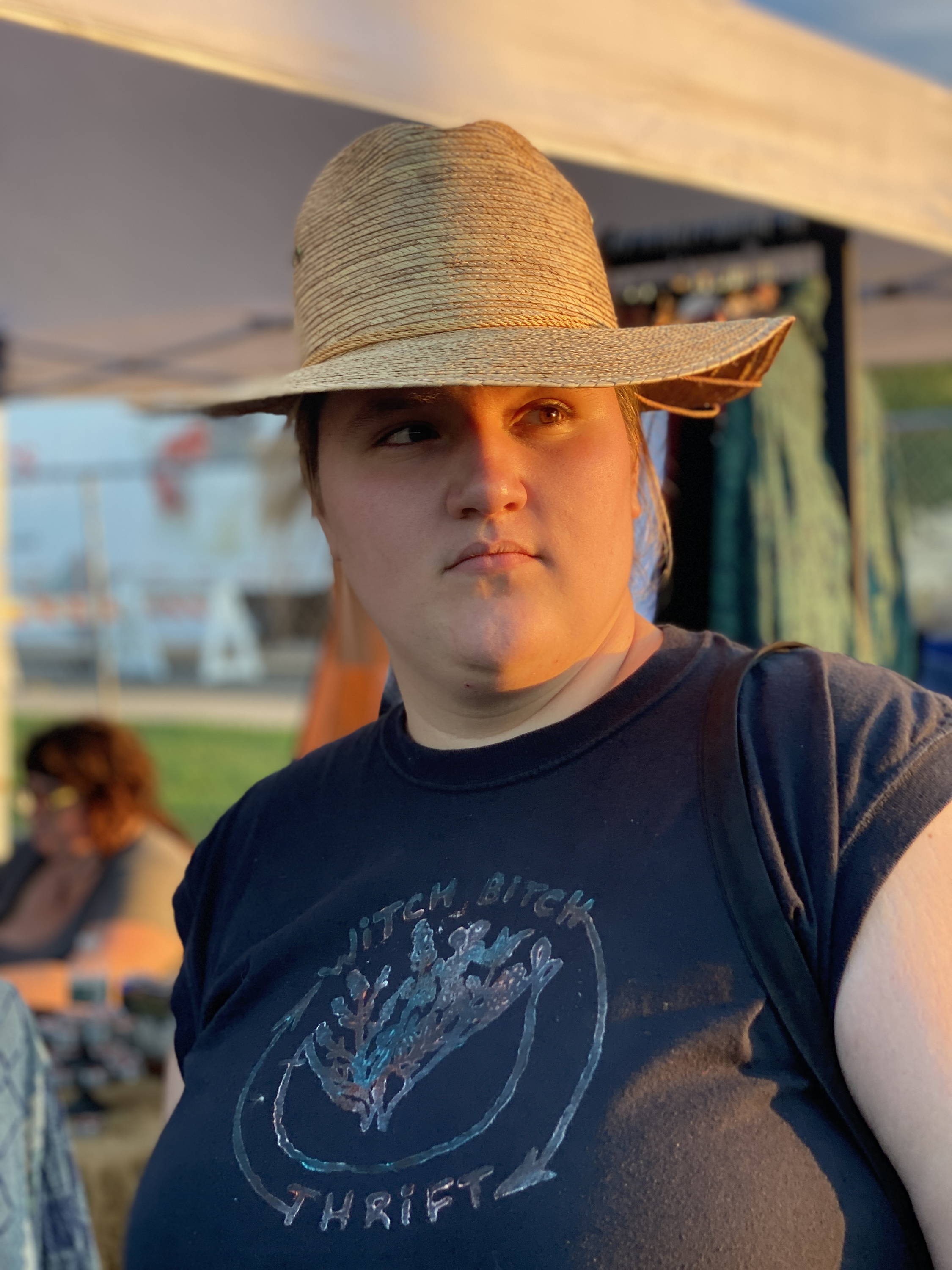 A teacher & 2 musicians get together to start a witchy thrift shop: About Us
HI 👋🏻 We're Witch Bitch Thrift, a size & gender inclusive witchy thrift & vintage shop (& beyond)! We have a physical store in Bridgeport CT, and we also ship worldwide. 🚀There are three of us running the show - Virginia, Amanda, and Eva.

🖤 Virginia (she/they) is the coffee fueled Virgo superhuman driving all things & keeping the pace. Her positive approach helps us see the silver lining in even the most challenging situations. They manage all social media, website, and internet related matters. When she's not at HQ, she's likely playing an instrument or writing a song.

🖤 Amanda (she/they) is the master of research, a vintage nerd, and the one in charge of all things product acquisition. Her creative vision & out of the box approach keeps our world (& inventory!) turning. Catch her dancing ballet when the shop is empty.

🖤 Eva (she/they) is our Shipping Master, handling all packing & shipping of our orders. She is likely packing your order while singing some sweet musical theater! Eva has strong dad vibes and is always trying to take care of those around her.

We have been astonished & so grateful to have so many of you here who vibe with the work we do. ✨ Building our community has been by far the most rewarding aspect of this project, and it's amazing to realize we have only just begun.
Much love!
V & A & E